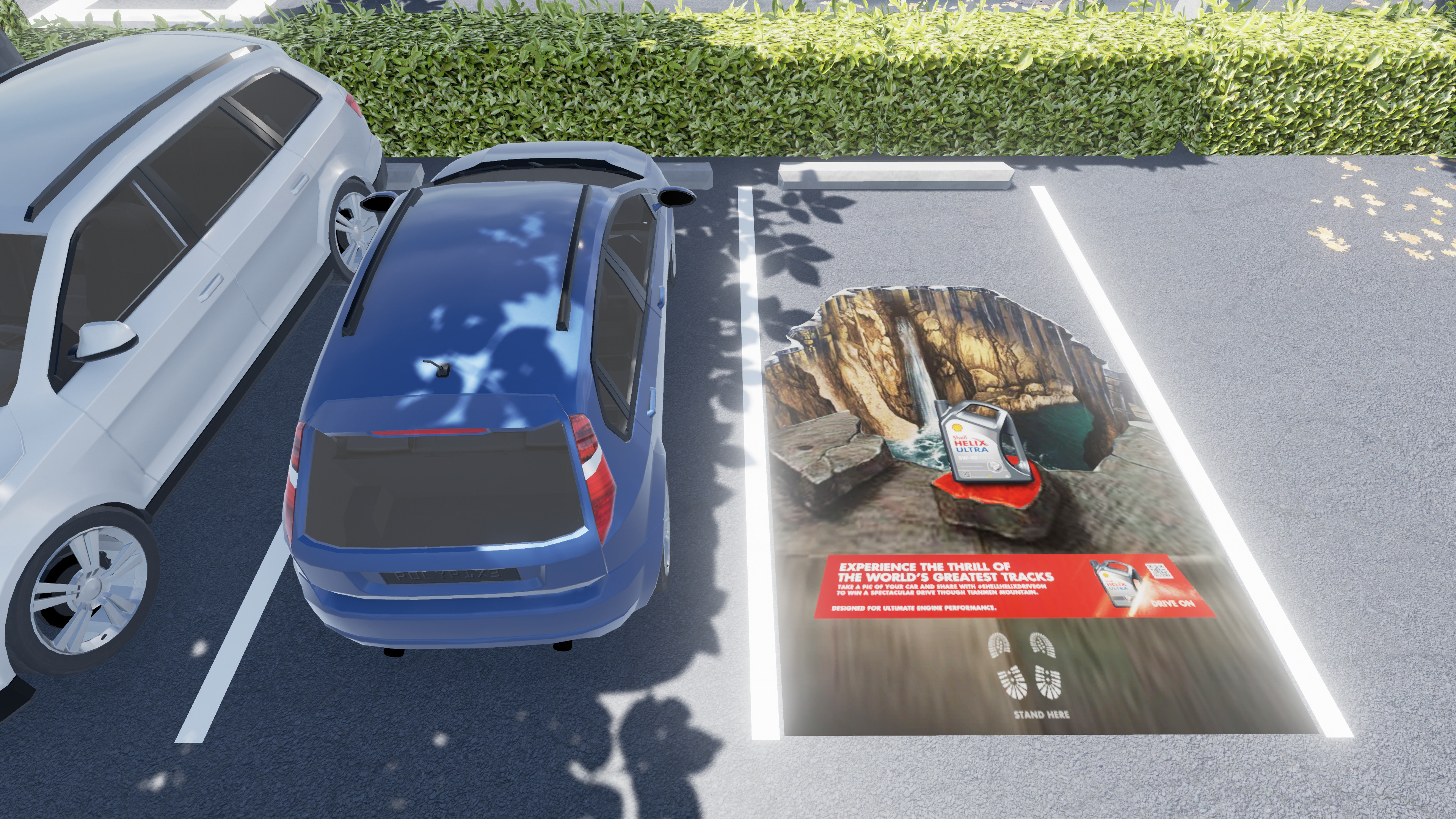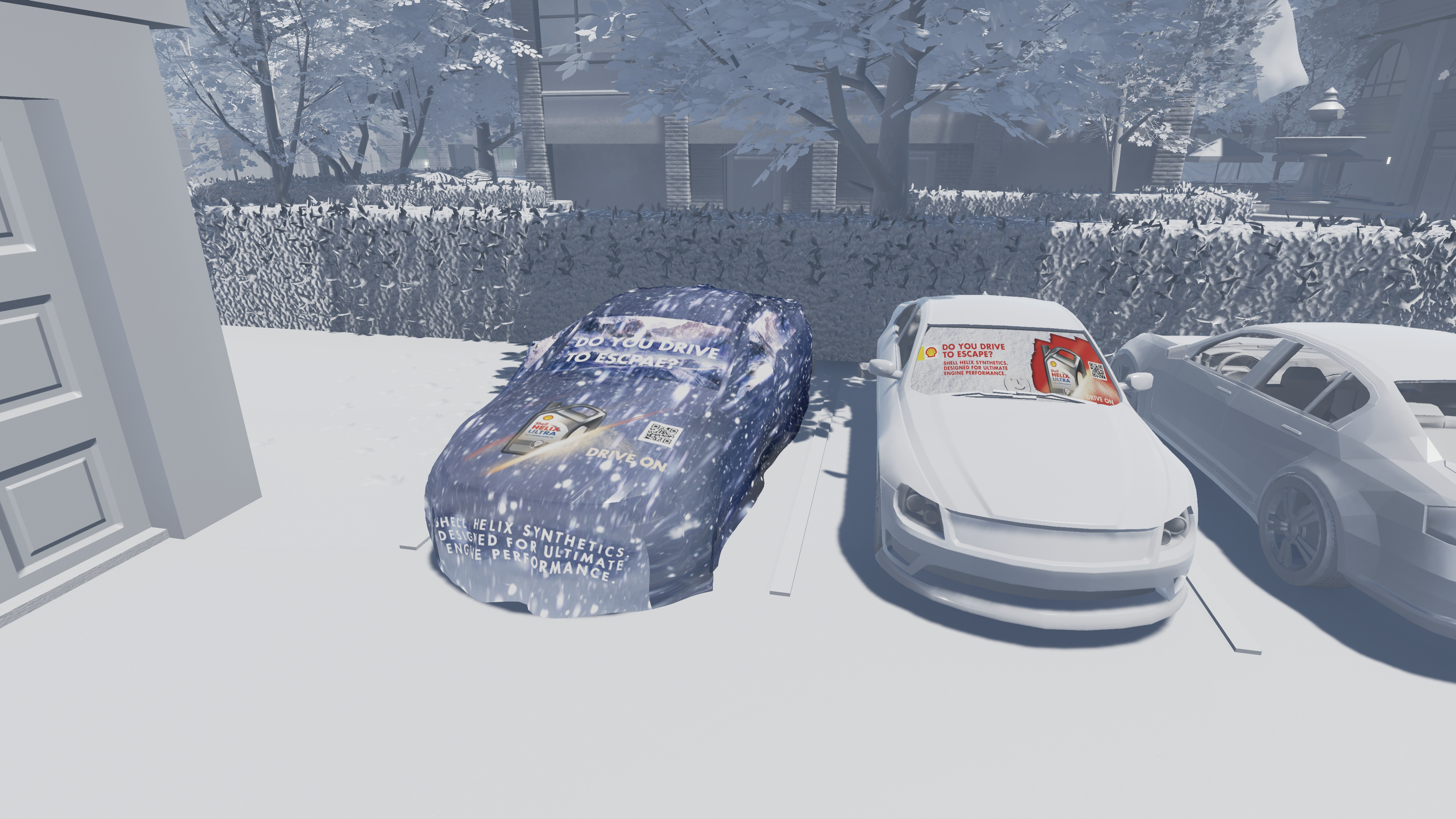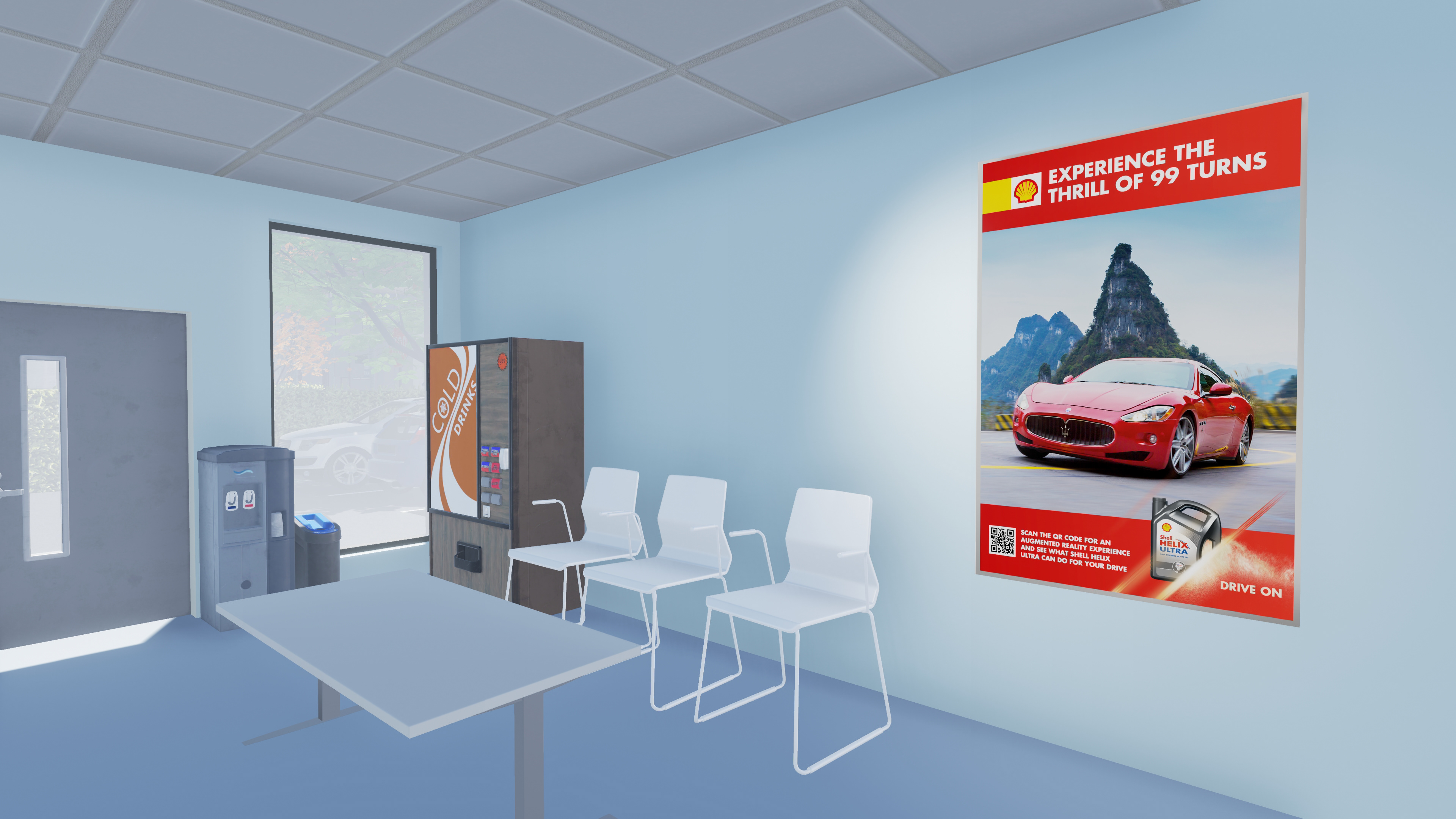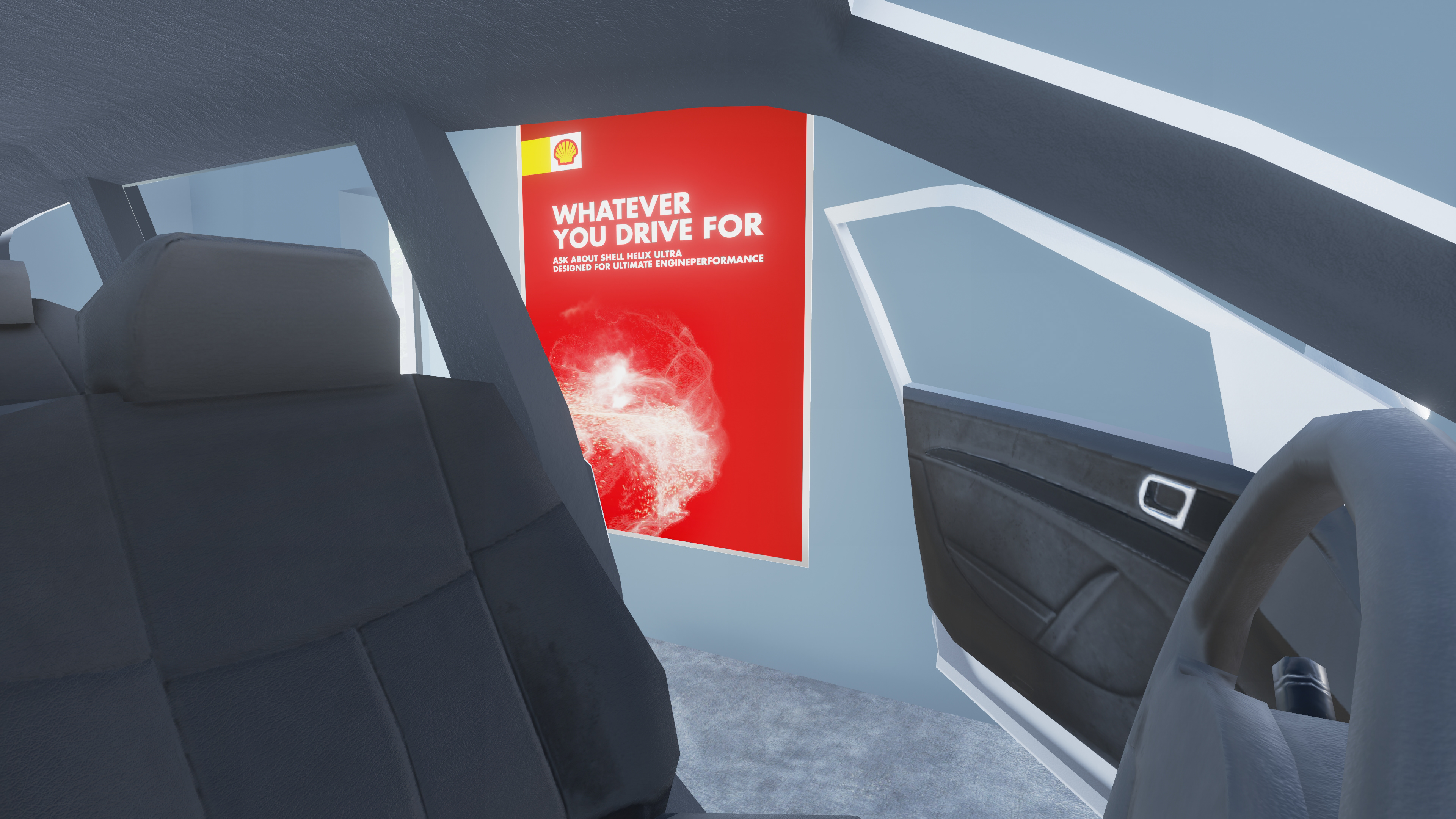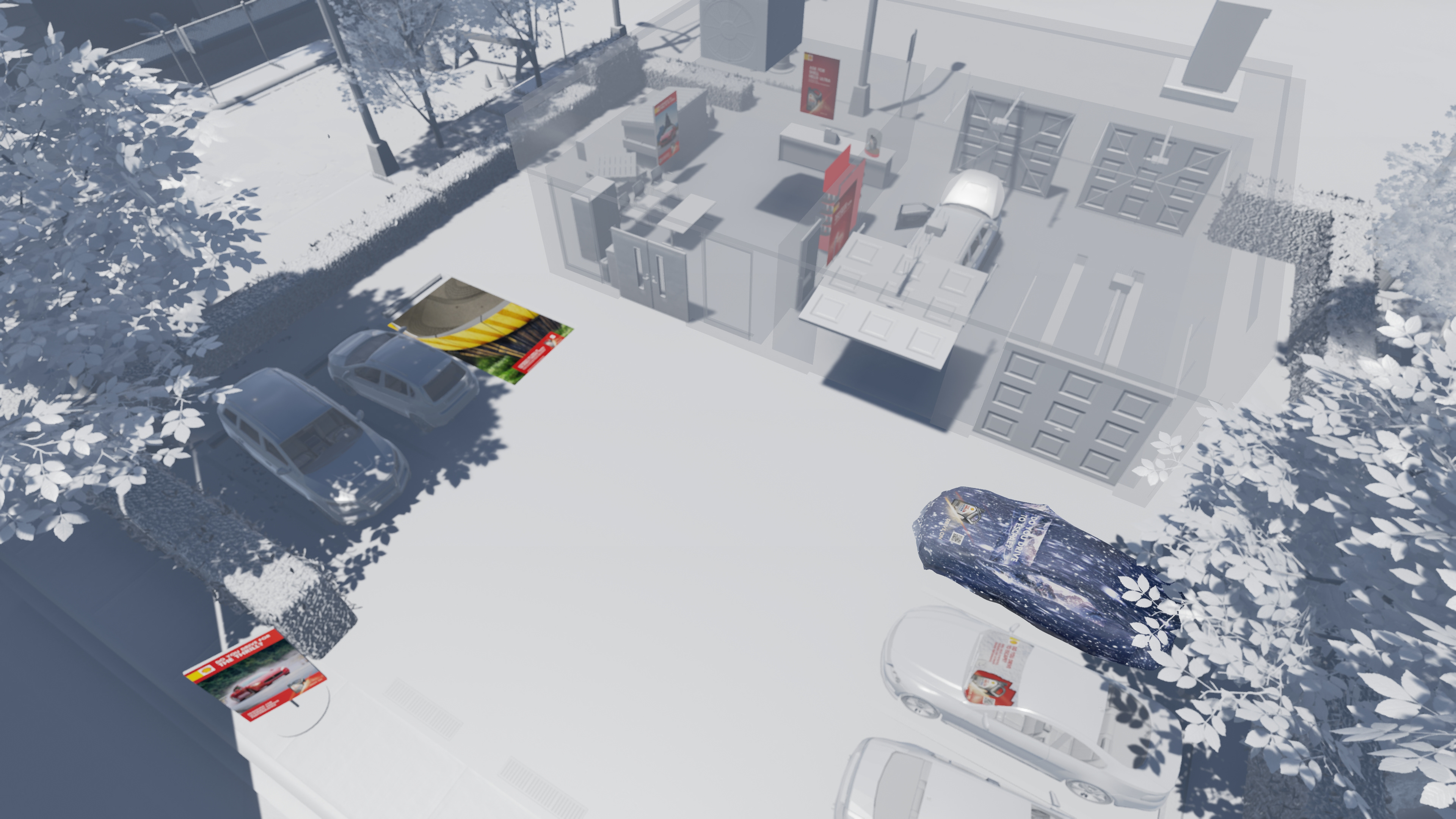 Responsibilities
Level design/build-out, lighting, cinematics, and shaders.
Notable Successes
- Really surprised the client with the flat grey color, but it made their promotion pieces really pop and they were quite pleased with it. They went on to buy these designs from us.  
- Going with the grey color allowed me to focus more on the product placement and less time with textures and materials.  
- Utilized the NVIDIA Ansel photography plugin with UE4 to give me the nice grey shading.
Project Description
We were trying to sell marketing pieces for Shell to use in Shell branded workshops and we thought a nice cinematic showcasing what they could look like was an interesting way to do that. It basically shows the journey of a customer from approaching the work shop, to entering the garage bay, to paying for services and exiting the shop. We showcased some windshield placard, parking space decals, wall posters, shelving units, and a counter-top display. They went on to purchase the designs so it was a success!