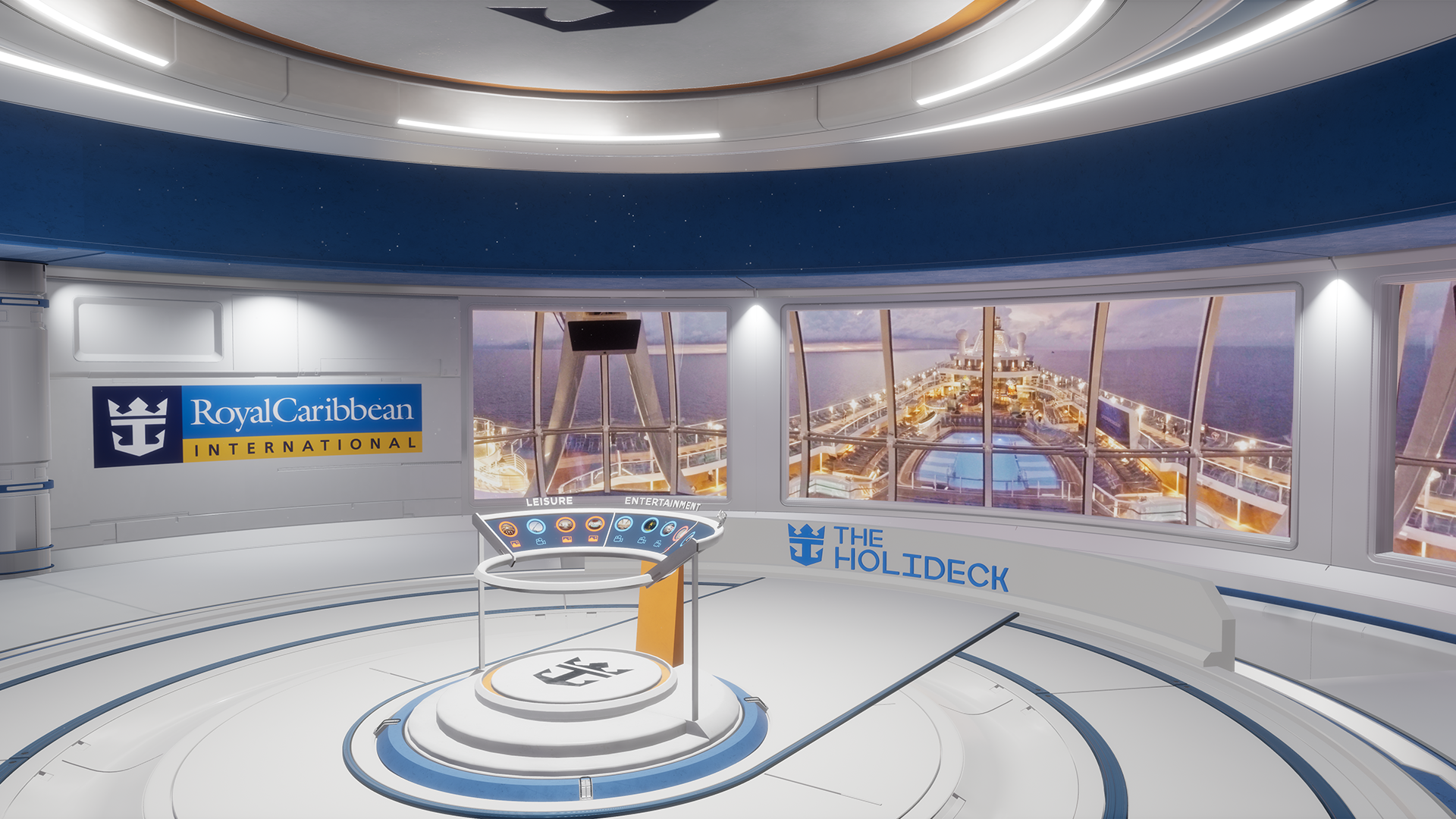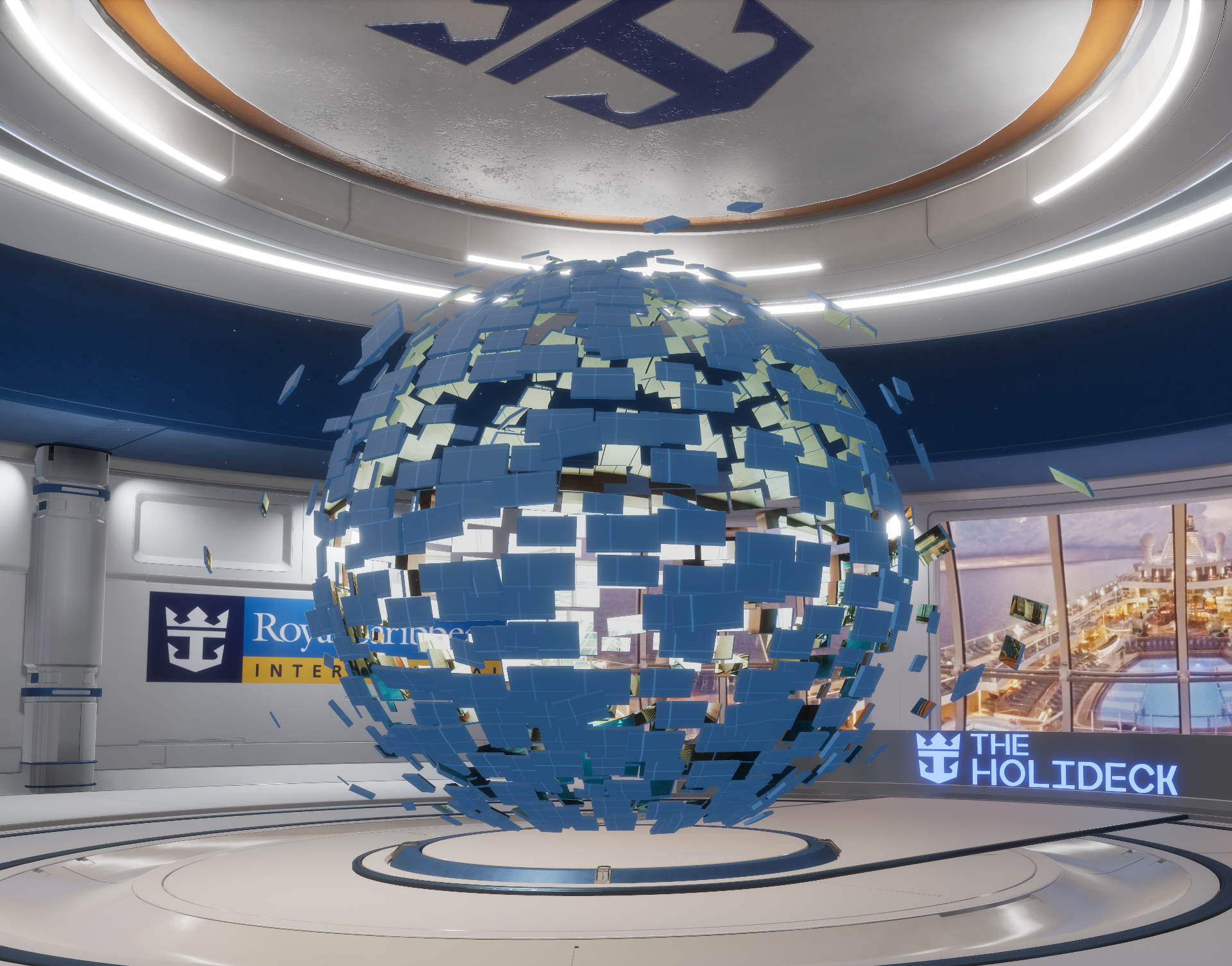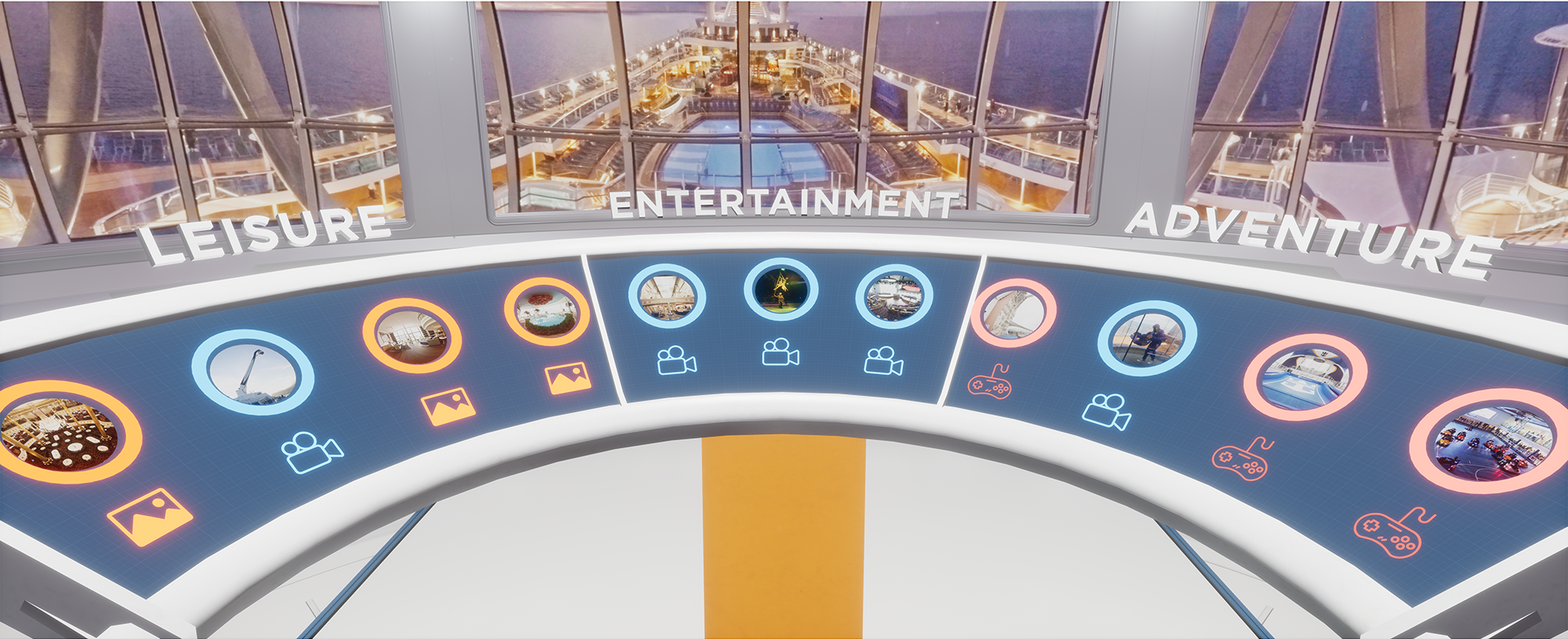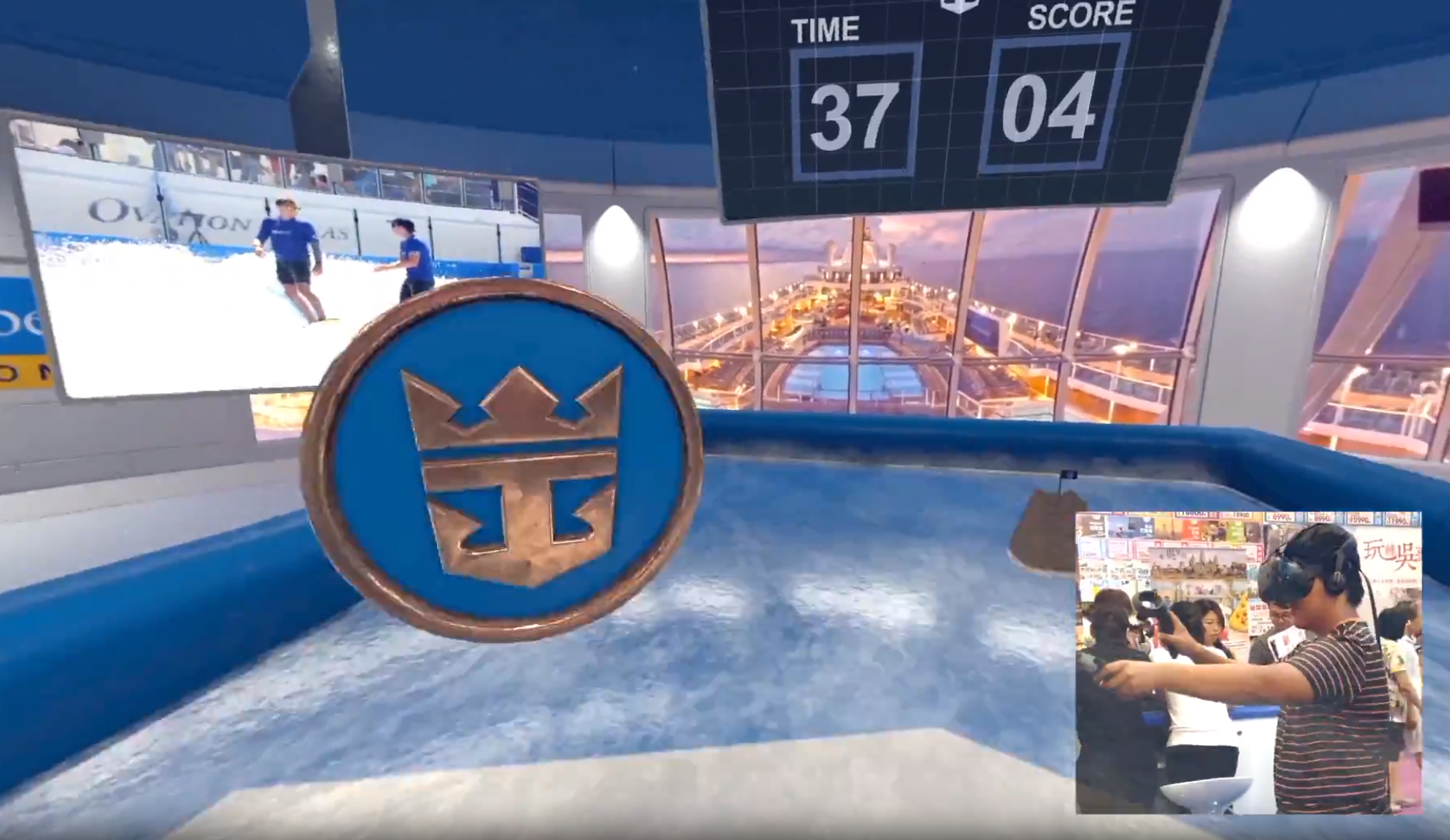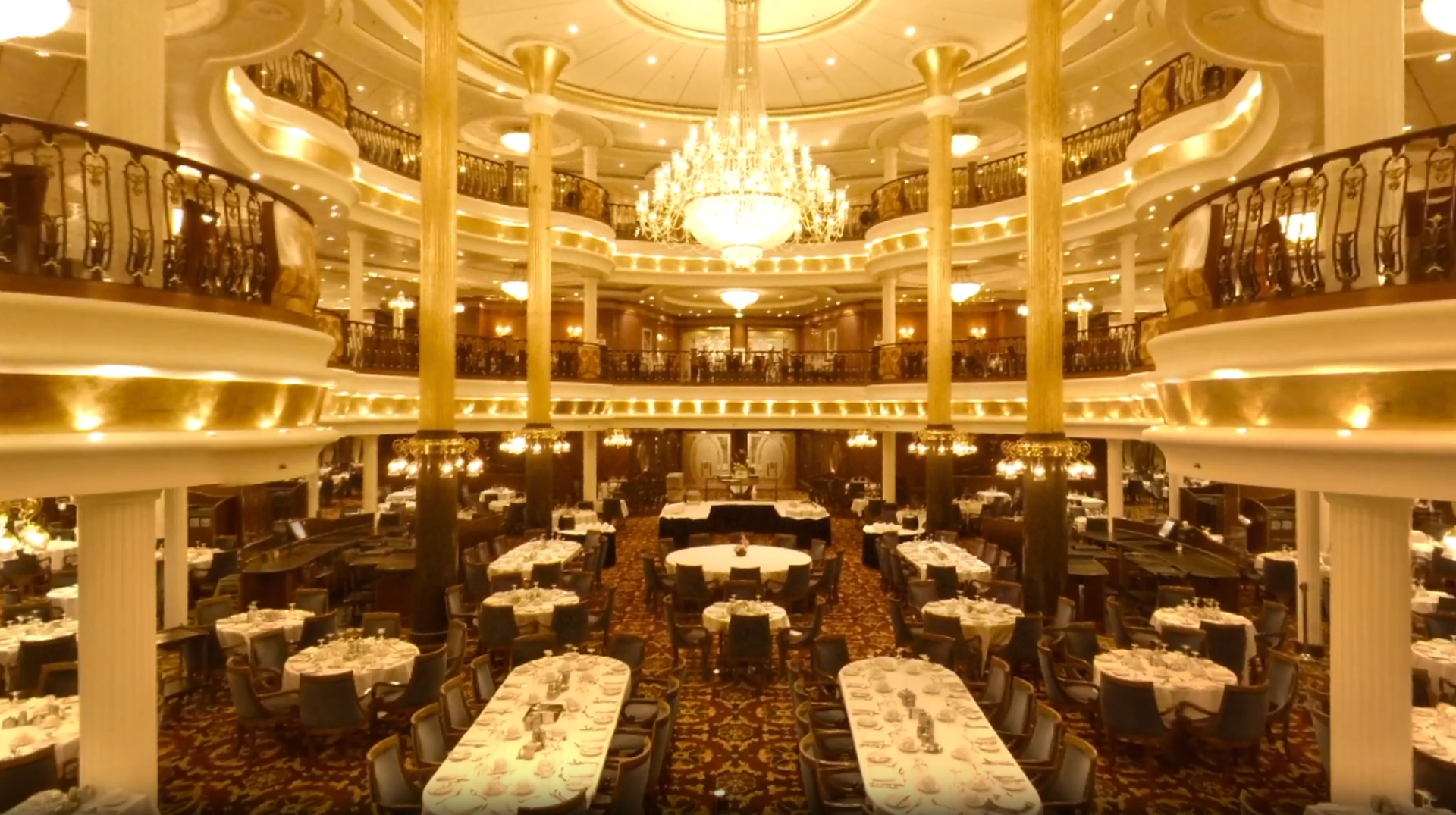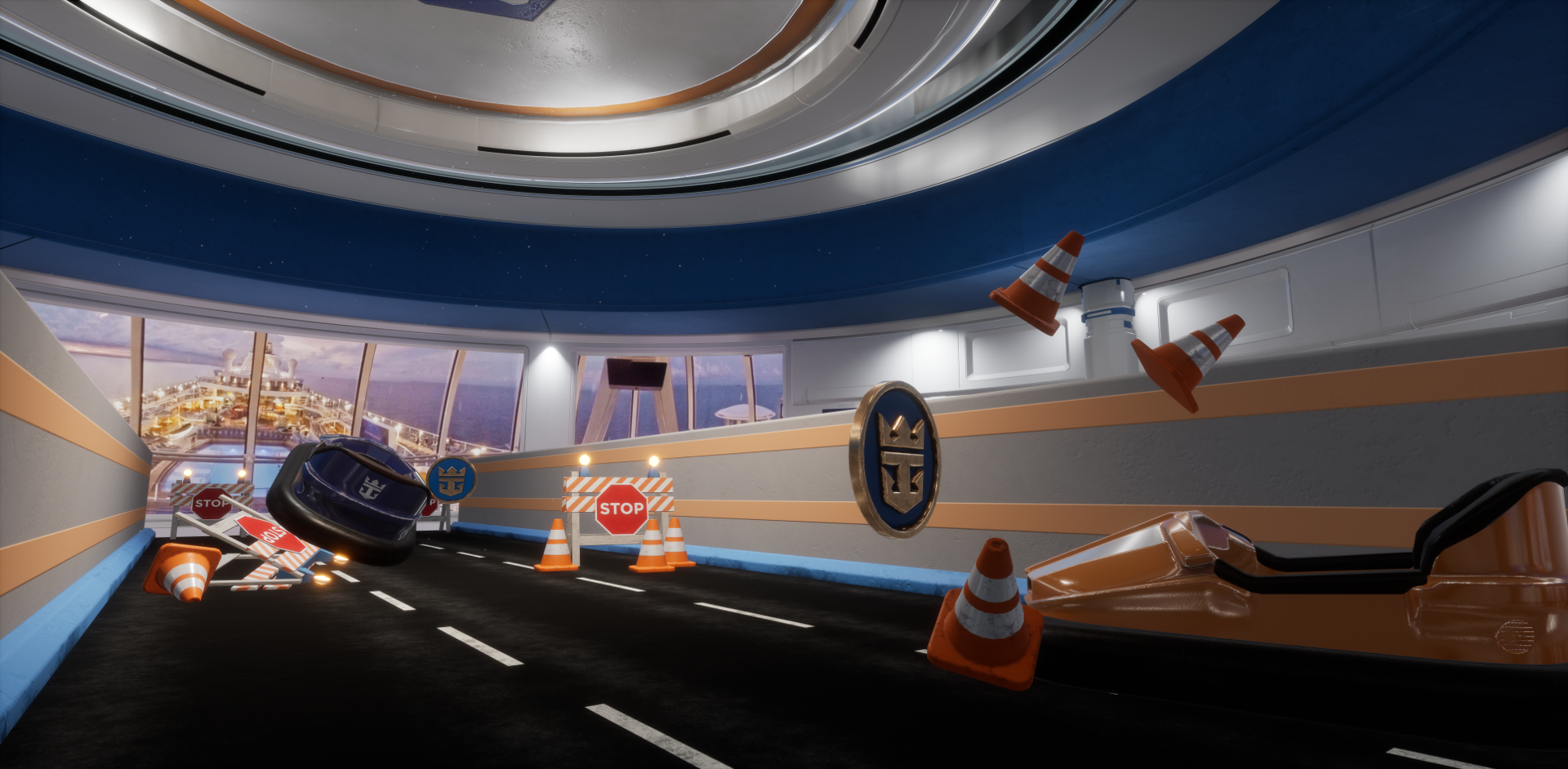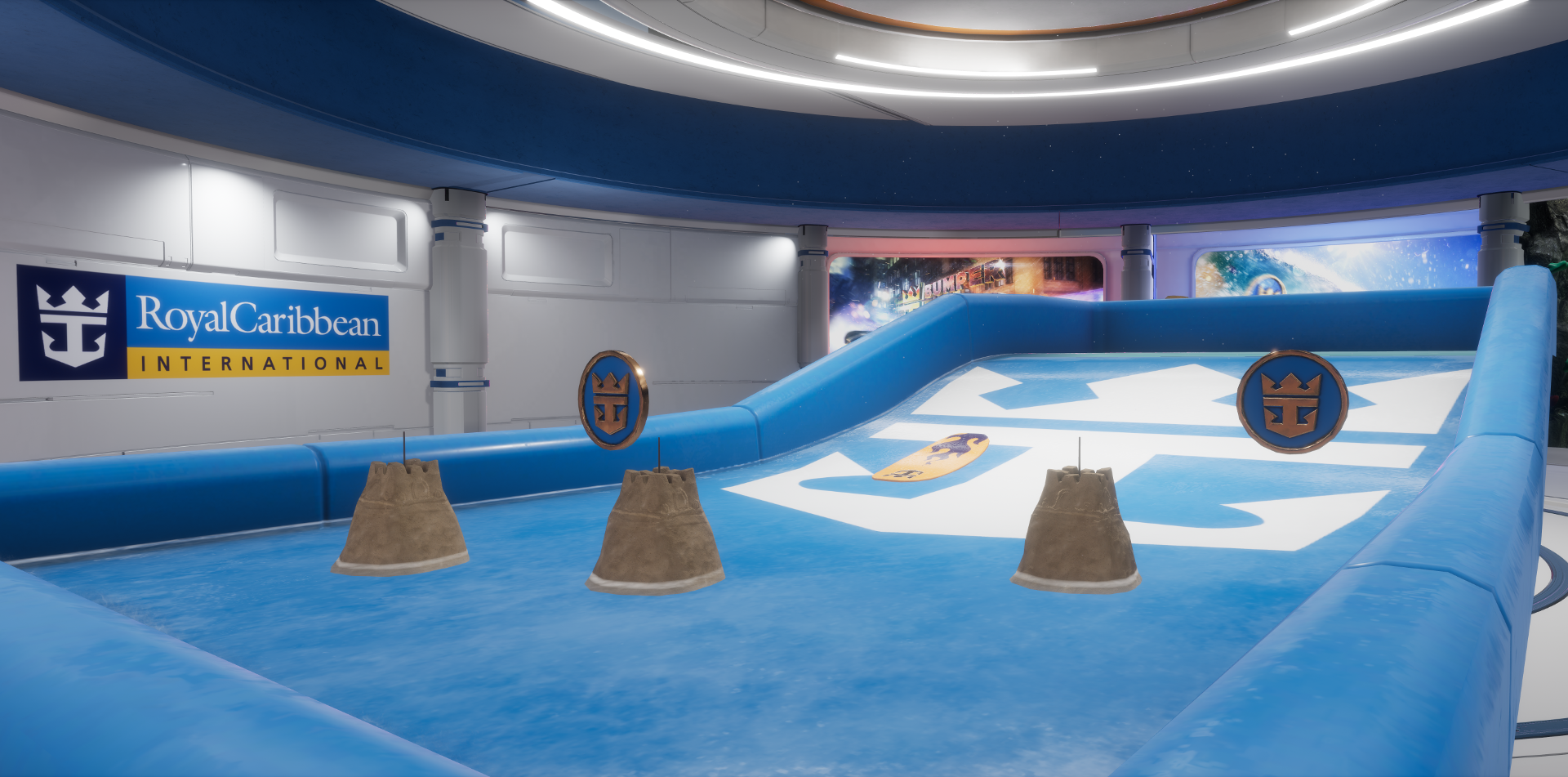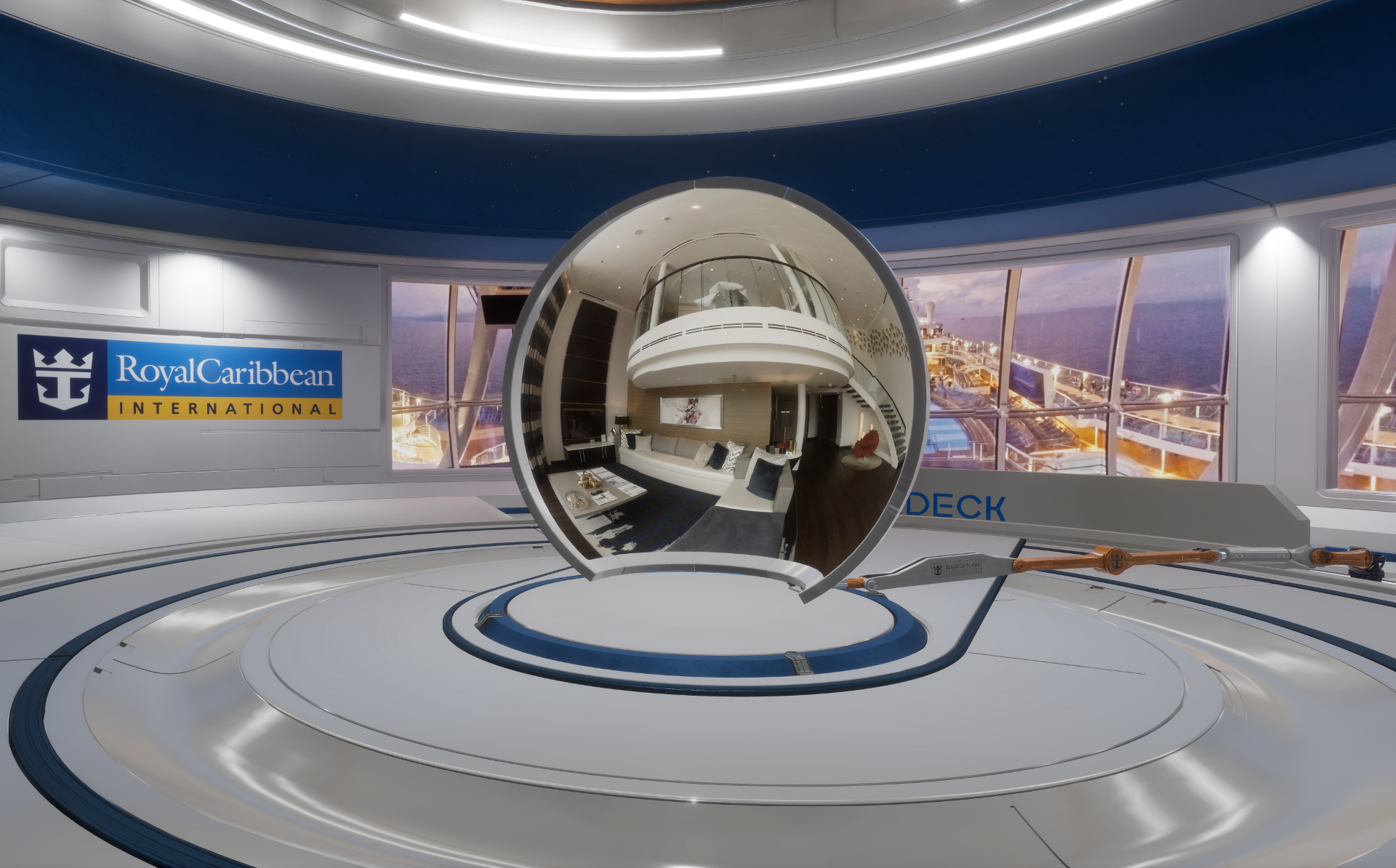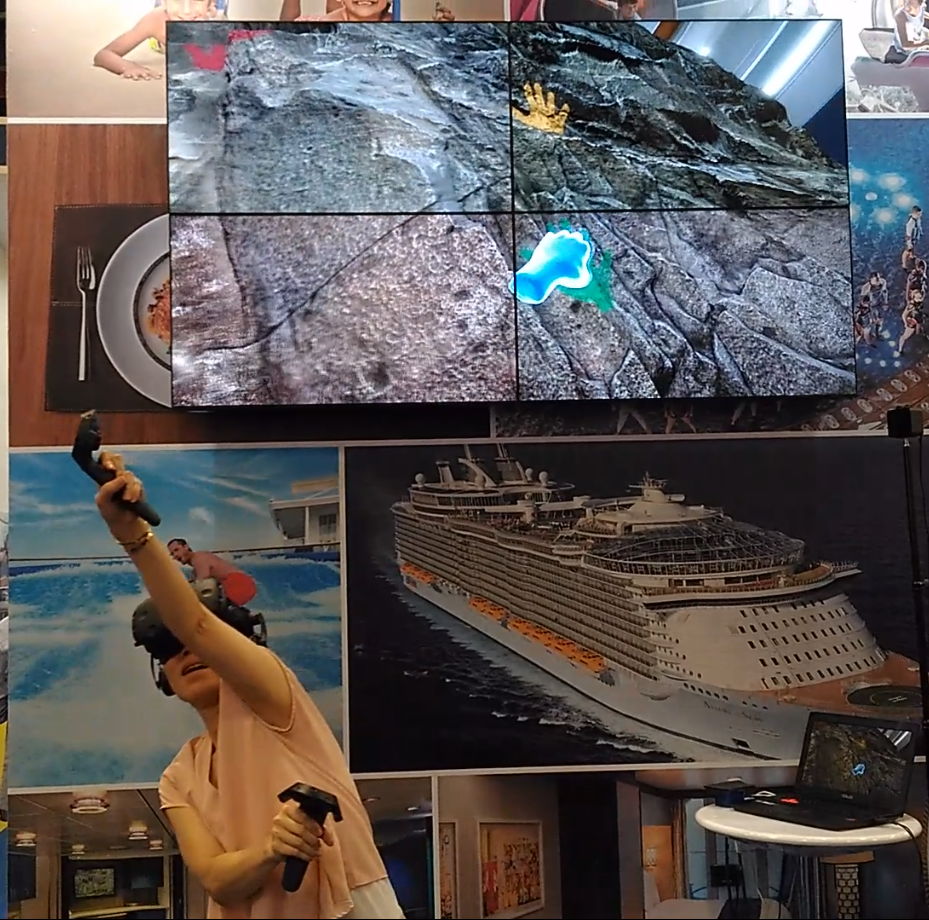 Responsibilities
Design, client sell-in, project management, all programming, level design/build-out, and majority of the shaders.
Notable Successes
- Combining 3 interactive games, 360° photos, and 360° video for a total of 11 unique scenes into a single executable.
- Eliminating motion sickness from experiences which require a lot of lateral movement of the player (surfing, driving, and rock climbing).
- Creating one continuous and seamless loop for player selected scenes to animate in and out allowing the software to handle active and idle states automatically.
- We shot all of our own footage aboard the ship while our team was out on a cruise workcation. 
- Digital Design Campaign of the Year - Hall of Fame Awards 2017
- Excellence in Marketing Innovation - Marketing Magazine Awards 2017
- Showcased in
EPIC's Enterprise Summer 2017 Sizzle Reel
Project Description
We had to give people a taste of what they can do aboard a cruise ship that was more interactive than simply looking at a brochure and hearing a sales pitch. The user would start by using their vive controller to tap on one of the 11 choices in-front of them and then the menu would animate out and the scene would animate in. We put people on the ship by encasing them in 360° video and photos of different areas/activities on the ship. We animated in 3d photo tiles that would surround them and used animated robotic arms and panels that would enclose them in a 360° sphere that would play video. In addition to that we created 3 interactive games which let them surf on the flowrider, rock climb, and drive a bumper car.