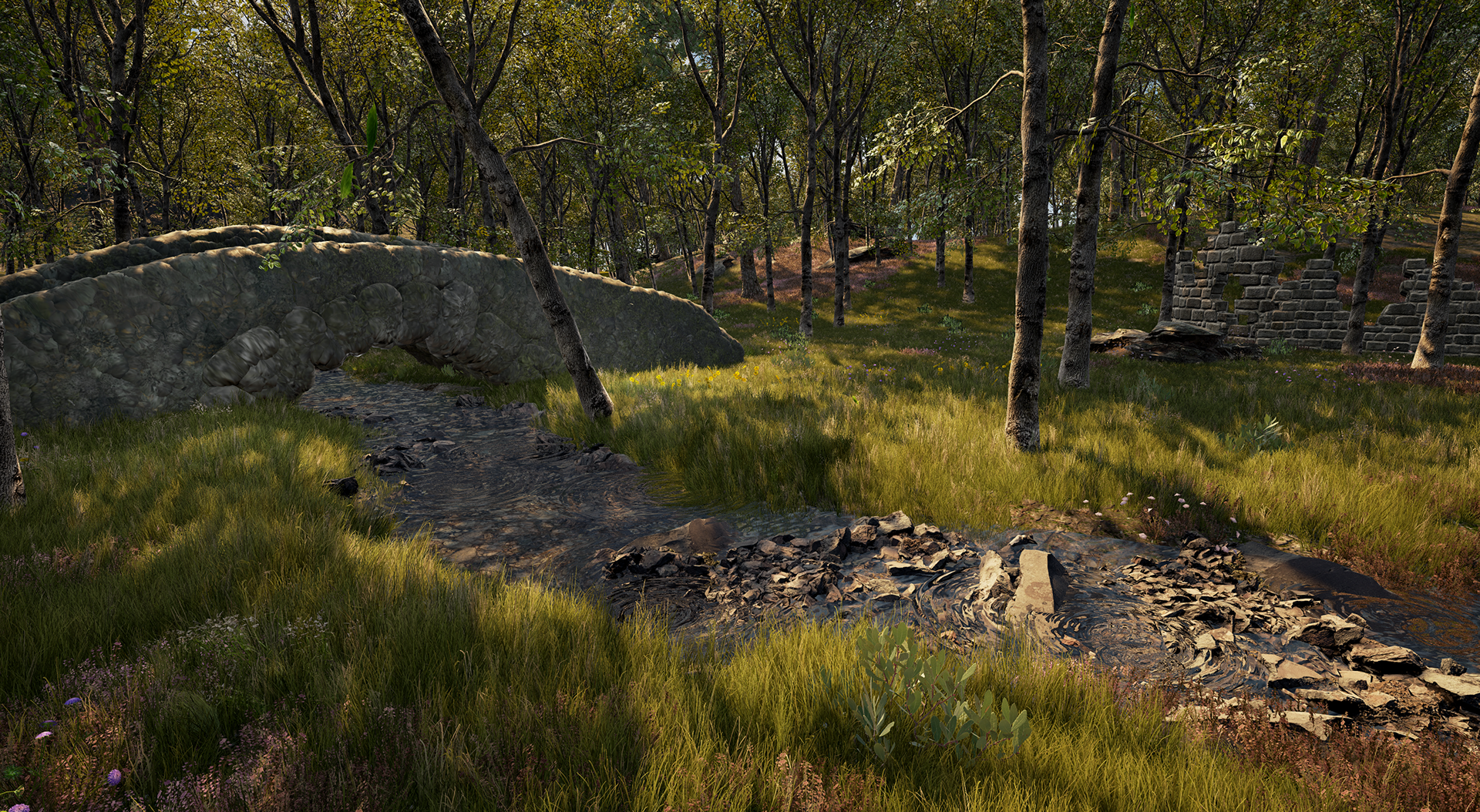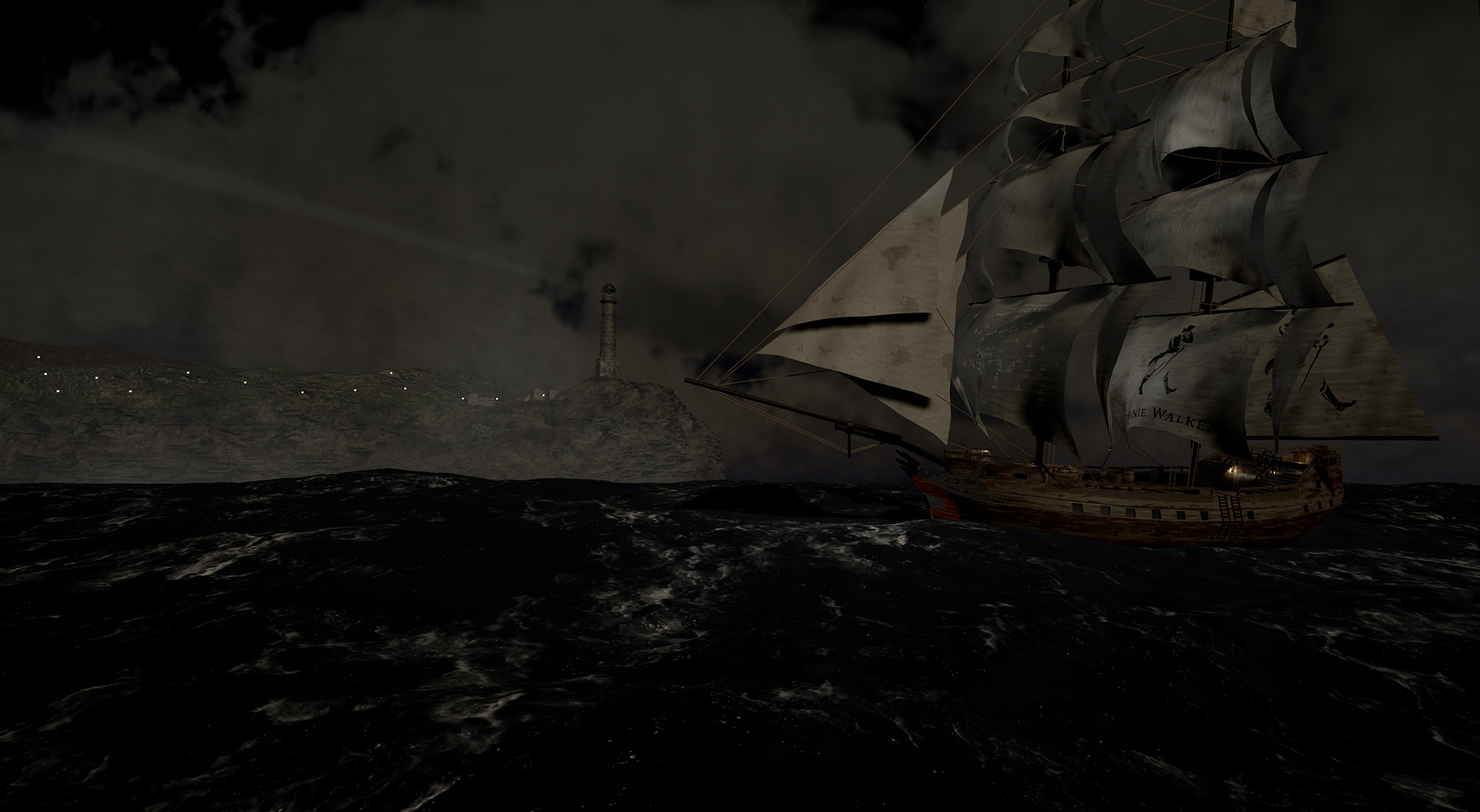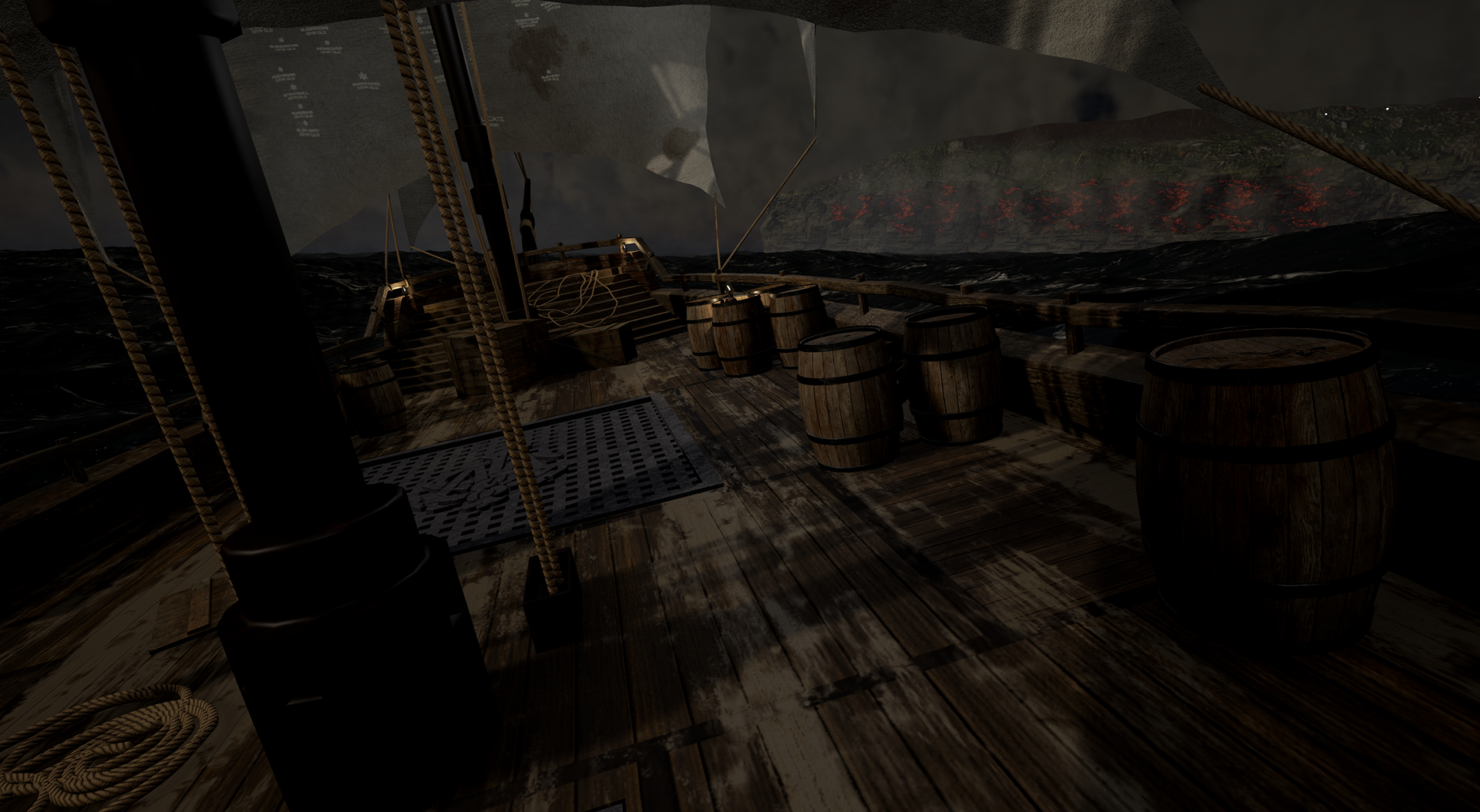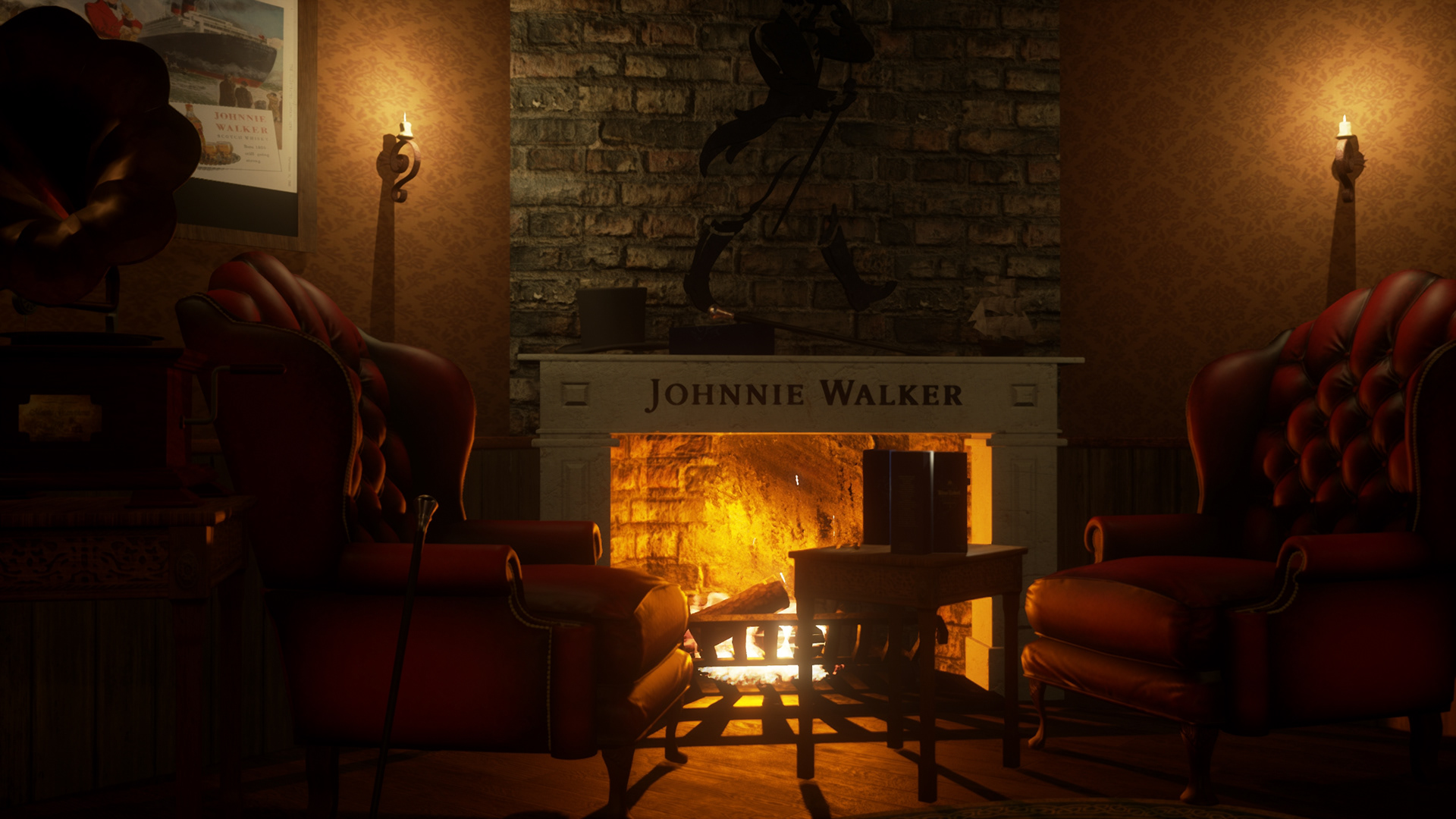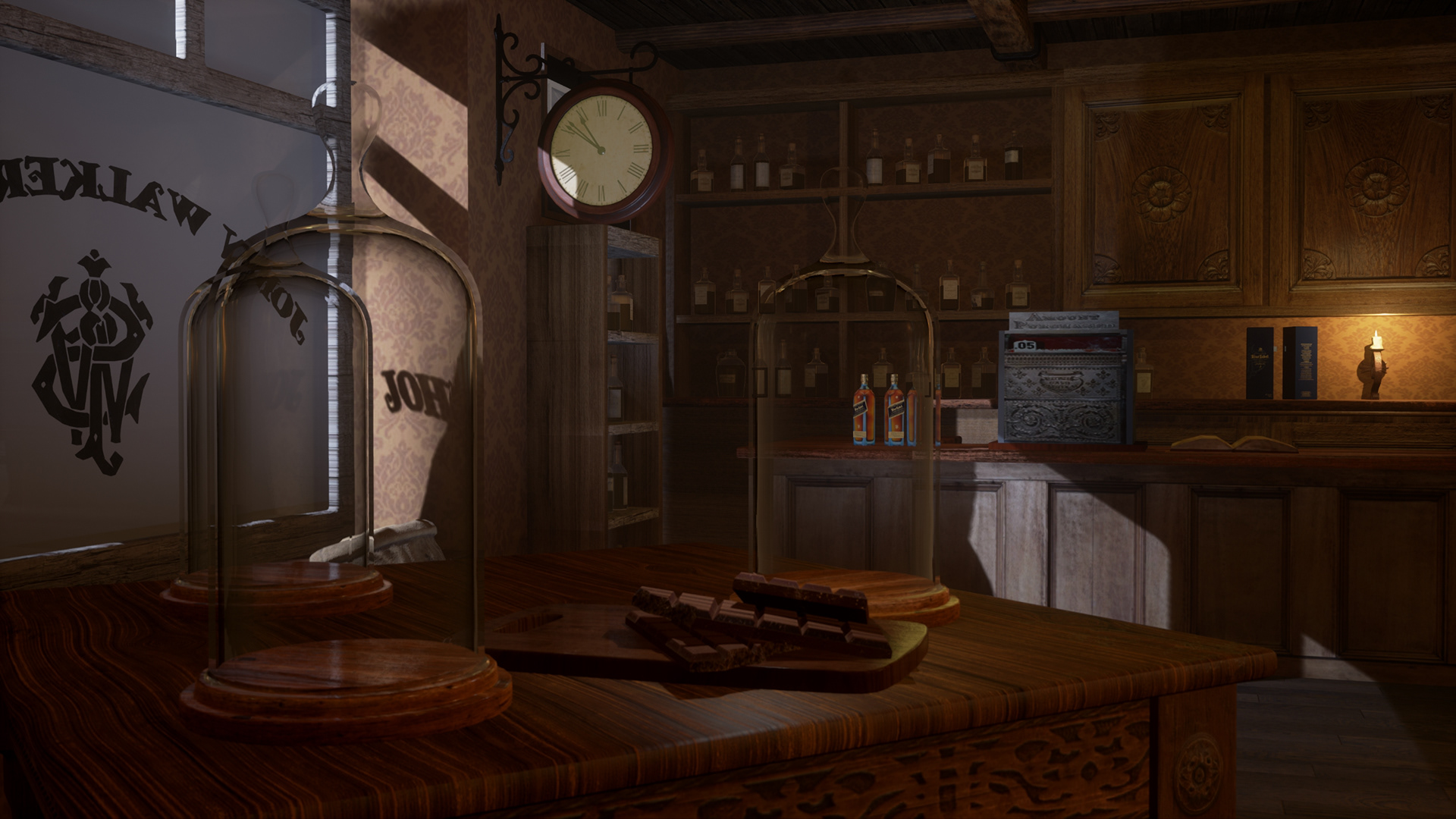 Responsibilities
Project management, all programming, level design/build-out, lighting, vfx, cinematics, and shaders.
Notable Successes
- Smooth soft curves in cinematics allow for lateral movement while wearing a mobile 360° video headset without motion sickness. 
- Creating animated materials utilizing vertex painting to simulate the burning cliffs of Scotland.   
- The transitions between store to forest and store to sea really turned out beautiful and seamless. 
Project Description
This is a 360° video primarily for google cardboard headsets that could be handed out at roadshows and other pop-up events. It utilized a QR code on the headset that would direct people to the youtube video. It takes the player through 3 different scenes: a recreation of the original Johnnie Walker store, a forest, and on a ship off the west coast of Scotland. The narration and visuals takes the user on a journey through the history and creation process of Johnnie Walker Blue Label Whiskey.